Stretching from Port Augusta in South Australia to Darwin in Northern Territory, the Stuart Highway traverses some of the most gruellingly desolate landscapes known to Australia. At 2,834 kilometres long, with a top speed of 130 kilometres per hour and very few road-stops between towns, the Stuart Highway makes for one of the most dangerous Australian highways to drive. However, it isn't just road accidents that highway-goers need to worry about.
From 2004 to 2007, Northern Territory saw an influx of strange disappearances. All occurred within close proximity to one another, all along or close to the Stuart Highway, and all have remained unsolved to this day.
NOTE: Quotes from this article have been cited from the piece "What Happened at Attack Creek" by Justine Ford for the 'Centralian Advocate' unless cited otherwise.
CONTENTS
Part One – Brett McGillivray
Born in Wongan Hills, Western Australia, Brett Rohan McGillivray was a country boy at heart. He was social with an "outgoing personality", "a huge circle of male and female friends" and a love for sport; playing tennis, football, basketball, cricket, surfing and even water-polo. On family holidays to Cervantes, a town north of Perth overlooking the Indian Ocean, he also developed a love for fishing, "spen[ding] many hours out in the boat or on the beach with a line in the water". A caring, friendly boy with loving parents and a doting sister, Brett was living the Australian dream, but that dream didn't come without it's challenges.
On the morning of April 1997, Brett's parents – Rosa and Colin – noted a few strange conversations with Brett. They weren't too worried at the time, but by that afternoon Brett had become noticeably worse, growing 'paranoid and delusional'. He was quickly hospitalised for treatment of an acute psychotic episode and spent the following three months receiving psychiatric care at the Graylands Hospital in Perth (the town they had moved to two years prior). "This was an extremely distressing time for the family", Brett's mother Rosa stated.
What exactly caused the episode is unknown, though there were several factors such as recreational marijuana usage, the death of a friend, upcoming exams and his grandfather's cancer diagnosis that may have played a part.
It took a while for Brett to find the right medication to manage his condition but once he did, he took it scrupulously. A few months after his treatment, he finally had his life back and made the decision to treat himself to a surfing holiday in Indonesia with a few friends. It was there that Brett's love for holidaying grew. The following year he went on an 18-month-long working trip to London, where he went on to tour France, Ireland and Scotland. When he eventually returned home, he began employment as a deckhand on a crayfish boat, sneaking in the occasional camping trip with mates whenever he could and eventually saving up enough to embark on a trip to the United States.
His holiday to America, however, didn't go as well as he'd hoped.
Caught up in all the adventure the U.S. had to offer, Brett began to run out of medication. It'd been years since Brett's first psychotic episode and, perhaps thinking his psychosis days were over, Brett didn't pick up his next script and instead decided to cut down on his current dose to save up the tablets. This dose, however, wasn't enough to combat Brett's illness and resulted in his second psychotic episode.
Brett was devastated. He called his parents, telling them he'd "suffered a relapse and wanted to come home ASAP". Unfortunately for Brett, he was in no condition to be travelling home by plane and had to be treated in the U.S. first. Paranoid and alone in a country he didn't recognise, and going through a medical system vastly different from Australia's, Brett's experience would have been undeniably daunting. But, with adequate treatment and the right medication dosage, he was ready to head back to Australia within just three weeks.
Brett's experience in the United States wasn't just bad-times and gloom, however; it also seemed to set off something inside him. In 2004, Brett decided he wanted to become a nurse. "Community nursing or working in the mental health field was what he wanted to do", Brett's mother Rosa said.
And so, Brett enrolled in Edith Cowan University and threw himself into the stressful world of higher education. Unlike many, however, Brett thrived. He loved what he learnt and even attended Graylands Hospital for practical placement – the same hospital he was treated at during his first psychotic episode – along with a string of other medical facilities. All who worked with him were pleased with his progress.
Brett's mental health was under control. He'd made a lot of friends and he was blazing through his studies. Everything was going well. Then, on the 10th of April 2006, Brett McGillivray disappeared.
The Disappearance
Monday the 10th of April 2006 started like any day in the McGillivray household. Brett got up, got ready for work, told his Mum he "may be a little late home", then headed off in his white Toyota Camry with his wallet, phone and black Kathmandu backpack. It was 6:40am, the same time he usually left, and he was wearing his nursing uniform, ready for a day of nursing placement at the Bethesda Hospital in Claremont. Or so Rosa and Colin thought.
When Rosa got home from her part-time job, she noticed there was a message left on her landline's answering machine. The message was for Brett from Edith Cowan University, "reminding him if he was unable to attend his placement he must let his nursing supervisor know the reason for non-attendance". Rosa instantly became nervous, but she didn't think the worst just yet. There was a decent chance the hospital just hadn't noted his attendance. Not to mention, Brett was an adult; if he didn't want to attend his placement, he certainly didn't need to get his parents' permission first. When Rosa and Colin realised Brett had left his medication in the fridge, however, they really began to worry.
Again, Rosa and Colin didn't want to jump to any conclusions. Most medication-takers forget to take a tablet every now-and-again and missing one pill probably wouldn't have led to an episode so quickly. Not to mention, Brett had said he'd be home late that day and with Brett's habit of visiting mates after Uni and placement, they believed Brett would probably just turn up at a friend's place later. "However, after several phone calls and a sleepless night, we started to come to grips with the fact that this may not be the case", stated Rosa.
After several attempts to call Brett to no response, the McGillivray's decided enough was enough and they reported Brett McGillivray as a missing person to the local police.
The Investigation
By pulling Brett's mobile phone records, investigators discovered Brett's phone had been switched off immediately as he'd left his home. They also discovered that once Brett had left, he'd driven straight to the local bank, withdrawn money, and immediately went on to drive out of town. It didn't appear he had any intention of attending his nursing placement that morning.
Knowing Brett's passion for travel, police began pulling CCTV footage from surrounding regions. They eventually found footage of him in Ceduna, South Australia, nearly 2,000 kilometres east of Perth, withdrawing more money from an ATM. Investigations into Brett's bank accounts showed he had continued to withdraw money for up to five days after he'd left his Perth home, almost completely draining his account. Rosa and Colin McGillivray deposited more money into the account, however, after the 15th, he never withdrew again.
Police also got information from a park ranger situated "on the Luritja Rd heading towards Kings Canyon in the Northern Territory", who said they'd spoken to Brett on Good Friday, four days after Brett left his home. Brett, the ranger said, was sleeping "off-road" and was having trouble finding his car. Brett gave the ranger his name, then told him "perhaps I should think of heading home anyway". The ranger did note Brett looked physically well, but due to Brett's state of confusion, the ranger still reported the incident to the Hermannsburg police. When police finally linked the sighting with Brett's disappearance and set up a roadblock, it was already too late. Brett had left.
On Wednesday the 26th of April, 16 days after Brett's disappearance, a truck driver called police to report an abandoned white Toyota Camry Sedan. The car, with the registration number 8CI766, was parked in a truck bay on the Stuart Highway in the Attack Creek region of the Northern Territory, 80km north of Tennant Creek. Both the car make and registration matched that of missing Perth man Brett McGillivray. The car still had an ample amount of petrol, Brett's wallet and phone were still inside the vehicle and his keys were still in the ignition. The only item missing was Brett's Kathmandu backpack. A receipt from a fuel purchase was also found in his car, placing him in Alice Springs on the 15th of April.
Local police launched an aerial and land search of the Attack Creek area, scouring the nearby bush. They sent out appeals to both Western Australia and Northern Territory in the case that somebody – perhaps another passing trucker – had seen something and would be able to provide more information. No one came forward, and no further traces of Brett were ever recovered.
Timeline of Events
The following timeline details the movements of Brett McGillivray before, the day of, and the days following his disappearance. These events are taken from the statements of Brett's parents, investigators, witnesses, relevant CCTV footage and documents (cited in the 'Resources' section of this article). Not all events can be accurately verified or placed in correct chronological order due to insufficient information. If you believe an event to be incorrect or inaccurately placed within this timeline, please use the 'Contact Me' form on this website.
1995
Brett and his family move to Perth from Wongan Hills, a rural town approximately two hours away where Brett grew up.

1997
Brett takes a gap year from education to save up for overseas travel

Early April 1997
Brett suffers an acute psychotic episode, characterised by unusual comments in the morning and paranoia and delusion by the afternoon. He is hospitalised and undergoes treatment.

Approximately July 1997
Brett finally finds an effective medication to treat his condition – Lithium – and he begins to stabilise. He is discharged shortly before his 18th birthday.

1997-2000
Brett goes on several overseas trips both with friends and for work. These holiday locations include Australian regions, Indonesia and several European countries, the later trip lasting 18 months.

Unknown Date, Between 2000 and 2004
Brett travels to America for a holiday. He cuts back on his medication dosage to avoid picking up a new prescription and suffers a second psychotic episode. With proper inpatient treatment, he is able to somewhat recover and travels back to Australia 3 weeks later.

2004
Brett begins studying to become a nurse.

8th April 2006
Brett attends a Blues and Roots Festival in Fremantle, WA.

9th April 2006
Brett plays golf with his friends and has a long conversation with a university mate that afternoon, who does not notice anything unusual about Brett's behaviour.

6:40am, 10th April 2006
Brett leaves for what his family believe is his usual nursing placement. He tells his parents he'll be late home and takes with him his phone, wallet, a black Kathmandu backpack and his car.

Around 6:40am, 10th April 2006
Brett switches off his phone as he leaves his parents' home. He drives to the local bank, withdraws money and then heads out of town.

Mid-Afternoon, 10th April 2006
Rosa McGillivray returns home after attending her part time job to find a voicemail on her landline phone. The voice mail was left by Edith Cowan University and insinuated Brett had not turned up to his nursing placement shift that morning, which is extremely unlike him. They find his medication still in the fridge.

11th April 2006
After several attempts to call Brett to no answer, Brett's parents report Brett as a missing person to police.

Unknown Date (Between the 11th and 14th of April)
Brett is caught on CCTV footage withdrawing money from an ATM in Ceduna, South Australia, nearly 200km east of his Perth home.

April 14th 2006 (Good Friday)
A park ranger encounters Brett on the Luritja Road heading south towards Kings Canyon, in Hermannsburg, Northern Territory. He is sleeping 'off-road' and was having difficulty finding his car. Brett tells the ranger he is thinking about heading home. He looks healthy, but Brett's confused state makes the ranger report the incident anyway.

Saturday, April 15th 2006
Brett purchases fuel at an Alice Springs service station, proven by a receipt later recovered from his car.

Saturday, April 22nd 2006
A trucker notices a white Toyota Camry, in a truck bay on the side of the Stuart Highway.

Wednesday, April 26th 2006
The same trucker again notices Brett's abandoned car in the same truck bay. The trucker stops to investigate and finds the key to Brett's wallet and phone are still in the car and his keys are still in the ignition. He reports the abandoned car to the police, who confirm it belongs to Brett McGillivray.

30th April 2006
ABC News reports police are using helicopters and ground searches in an attempt to find Brett.

5th May 2006
The search for Brett is reported as having been scaled down.
The Stuart Highway Mystery
In 2006, 26-year-old Jamie Herdman left his home in Broome, Western Australia, to go on a trip to the Northern Territory. His family expected him to arrive in Darwin, but he never did. He was last seen hitchhiking in Daly Waters. His car, a Kombi Van, was found near a Rest Stop along the Stuart Highway. It was unlocked and his keys, phone, wallet and personal items were all found inside.
Neither Brett McGillivray nor Jamie was the first to have mysteriously gone missing along the Stuart Highway. In fact, between 2004 and 2007, there were a notable string of vanishings, some occurring under eerily similar circumstances. Some began to wonder if there was something more sinister going causing these vanishings.
The idea of a killer stalking the Stuart Highway wasn't exactly a new one. In 2001, British tourist Peter Falconio disappeared near Barrow Creek. Peter and his girlfriend – Joanne Lees – had been driving along the Stuart Highway when a man pulled them over, indicating there was something wrong with their car. When the man came to take a look, he shot Peter, bound Joanne's hands and feet with cable ties and covered her mouth with tape, taking her hostage in the boot of his car. As the man began to drag Peter's body, Joanne fled into the bushes and managed to wait it out long enough for the killer to leave. Eventually, Joanne was able to flag down a passing truck which took her to the police station, where she told them her story. In 2002, police finally apprehended Bradley John Murdock, the man they believed to be Peter's killer.
Though Murdoch remains in prison, the case itself still remains under scrutiny. Murdock had been a drug smuggler, a cruel racist and was known to stir the pot when he got an opportunity, but there was very little evidence to conclusively identify him as a murderer. No body was ever found, and no murder weapon was ever found linking to the case. Some wonder whether Murdoch was ever truly a killer at all.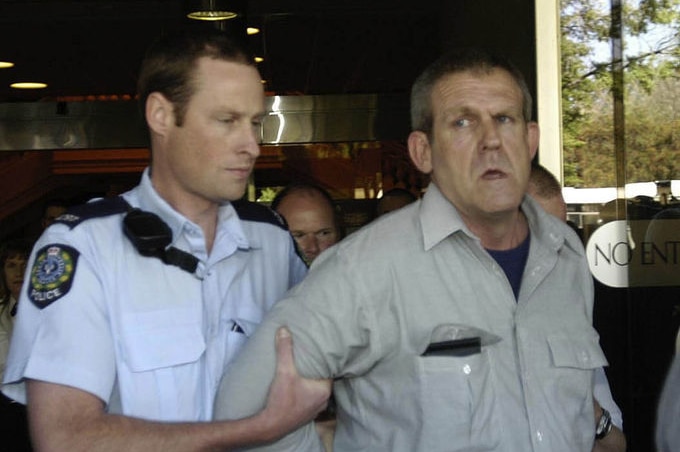 With Brett's body never recovered and most of his belongings mysteriously abandoned, it's easy to conclude foul play. Brett was likely in a vulnerable state, making him an easy victim for somebody with bad intentions.
However, police are still classifying Brett as a missing person. Whether Brett had been picked up by a passer-by, wondered into the desert in his confusion, or been victim to foul play is unknown.
Conclusion
Brett enjoyed his studies, couldn't wait to hang out with his mates, and never let his illness get in the way of his happiness, working tirelessly to keep it under control. He had a loving family at home, an unquestionably successful nursing career ahead of him and no doubt a list of adventures he was dying to embark on. His unexplained disappearance left everyone who knew him shocked and scrambling for answers.
In June 2021, Brett's parents – Rosa and Colin – requested Brett's case be profiled during the 2021 Missing Persons Week. Though it led to no reported leads, the spread of these profiles continued to garner attention for Brett McGillivray's often overlooked story.
In an article by the NT Police, Fire & Emergency Services, Detective Acting Senior Sergeant Tony Henrys said: "The families and friends of missing people live in limbo – wondering what has happened to their loved one, whether they are okay or not… the uncertainty never goes away."
If you have any information relating to Brett McGillivray's disappearance, please contact Crime Stoppers at 1800 333 000 or report online at: https://nsw.crimestoppers.com.au/
If you believe any of the information in this article to be incorrect, or know of any information that has not been mentioned in this article that may assist with the public's understanding of this case, please contact me using the 'Contact Me' page on this website.
Resources
Police damp down serial killer fears (2007) The New Zealand Herald, accessed 10th June 2021 <https://www.nzherald.co.nz/world/police-damp-down-serial-killer-fears/J2EOBUK4H6QGSXOXQNYSCWRHYA/>.
Ford, J. (2015) What happened at Attack Creek?, The Centralian Advocate, accessed via 'Proquest' 10th June 2021 <https://www-proquest-com.ezproxy.slv.vic.gov.au/docview/1698213439/CE3B6A76BDAC4AFEPQ/4?accountid=13905>.
Big search launched for missing WA man (2006) ABC Premium News, accessed via 'Proquest' 10th June 2021 <https://www-proquest-com.ezproxy.slv.vic.gov.au/docview/457995387/CE3B6A76BDAC4AFEPQ/7?accountid=13905>.
Police fail to find man missing in NT (2006) ABC Premium News, accessed via 'Proquest' 11th June 2021 <https://www-proquest-com.ezproxy.slv.vic.gov.au/docview/457999785/F9F4F817CABC4C2CPQ/11?accountid=1390>.
Plea on missing: [1 Edition] (2006) The Centralian Advocate, accessed 11th June 2021 <https://www-proquest-com.ezproxy.slv.vic.gov.au/docview/375840391/F9F4F817CABC4C2CPQ/13?accountid=13905>.
Aurora, D. (2007) Have you seen this man?: [1 Edition], The Centralian Advocate, accessed via 'Proquest' 11th June 2021 <https://www-proquest-com.ezproxy.slv.vic.gov.au/docview/375978730/F9F4F817CABC4C2CPQ/28?accountid=13905>.
Outback Mysteries (2007) The Mercury, accessed via 'Proquest' 11th June 2021 <https://www-proquest-com.ezproxy.slv.vic.gov.au/docview/352990061/F9F4F817CABC4C2CPQ/29?accountid=13905>.
Brett McGillivray, Australian Missing Persons Register, accessed 11th June 2021 <http://www.australianmissingpersonsregister.com/McGillivray.htm>.
National Missing Persons Week: Where is Brett McGillivray? (2015) NT Police, Fire & Emergency Services, accessed 11th June 2021 <https://pfes.nt.gov.au/newsroom/2015/national-missing-persons-week-where-brett-mcgillivray>.
7 vanish in 18 months: [1 Edition] (2006) The Centralian Advocate, accessed via 'Proquest' 11th June 2021 <https://www-proquest-com.ezproxy.slv.vic.gov.au/docview/375939364/F9F4F817CABC4C2CPQ/37?accountid=13905>.
Missing Person – Brett McGillivray, Crime Stoppers WA, accessed 11th June 2021 <https://www.crimestopperswa.com.au/open-cases/missing-person-brett-mcgillivray/>.
Unsolved Australia (2015) Leading Light, accessed 11th June 2021 <https://leadinglight.wordpress.com/tag/brett-mcgillivray/>.
Ford, J. (2015) Unsolved Australia, Pan MacMillan Australia <to purchase: https://www.booktopia.com.au/unsolved-australia-justine-ford/book/9781743534366.html>.
Have you seen me? 19 forgotten missing persons cases (2019) The Australian Woman's Weekly, accessed 11th June 2021 <https://www.nowtolove.com.au/news/real-life/missing-and-forgotten-the-23-missing-persons-cases-that-were-never-solved-9208>.
Whitley, D. (2012) Driving Australia's desolate Stuart Highway, BBC Travel, accessed 11th June 2021 <http://www.bbc.com/travel/story/20120823-driving-australias-desolate-stuart-highway>.
Stuart Highway – Adelaide to Alice Springs, Rita's Outback Guide, accessed 11th June 2021 <https://www.ritas-outback-guide.com/stuart-highway.html>.
James, M., Anderson, J., Putt, J., (2008) Missing Persons in Australia, Australian Institute of Criminology, accessed 15th June 2021 <https://www.missingpersons.gov.au/sites/default/files/PDF%20-%20Publications/Missing%20Persons%20In%20Australia.pdf>.